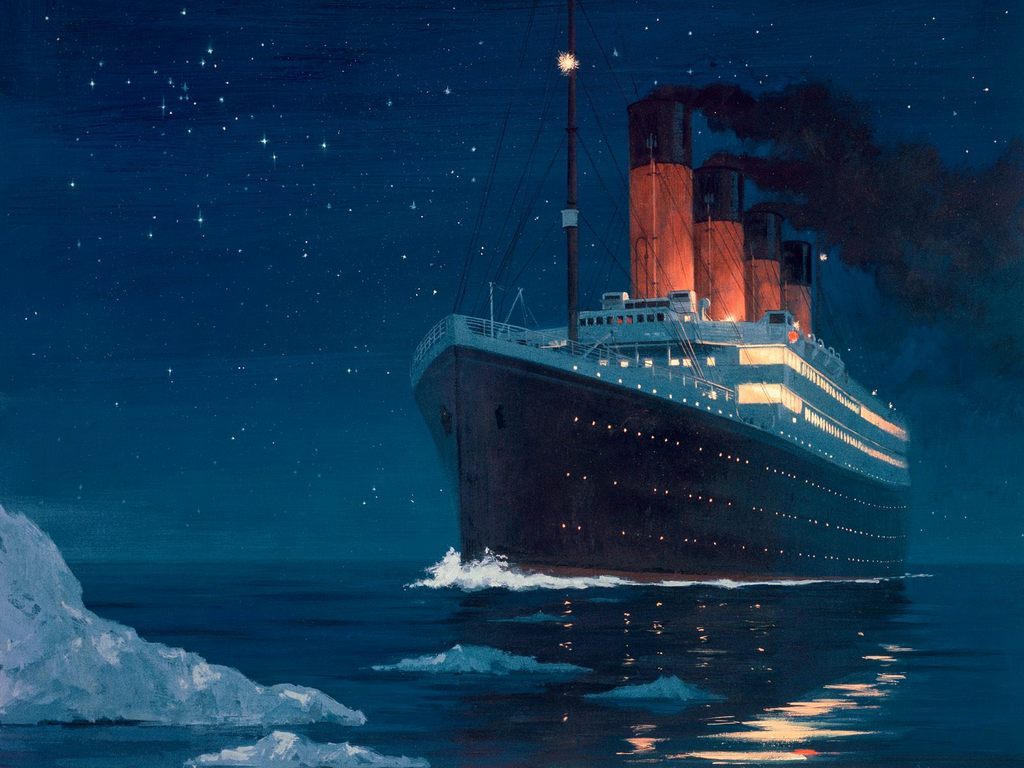 April 15, 2012 marks the 100th anniversary of the sinking of the
Titanic
. Even after so many years, people remain fascinated by this tragedy. If you'd like to read about what happened that night in the icy waters of the North Atlantic, you can find both fictional and factual titles about the Titanic in the library.
Murder on the Titanic
written by
James Walker
, is a mystery in which the Titanic's historic voyage serves as a backdrop. The story follows Morgan Fairfield as he fights to stay alive and protect his valuable cargo -- a proposed peace treaty. You'll enjoy trying to guess "whodunit" in this story.
In
A Night to Remember
,
Walter Lord
interviewed surviving Titanic passengers, resulting in a gripping account of the ship's sinking. This classic nonfiction book tells of the behavior of passengers and crew, some noble, some shameful.
Or how about picking up
101 Things You Thought You Knew About the Titanic--But Didn't!
In 101 fascinating short chapters,
Tim Maltin
, one of the foremost experts on the Titanic, reveals the truth behind the most common beliefs about the ship and the night it sank.
Gilded Lives, Fatal Voyage
, a new book by
Hugh Brewster
, focuses on the first-class passengers, recreating an intimate atmosphere of the rich and powerful aboard the ship.
If you want a story to listen to,
The Dressmaker
is available as a CD set, as well as in book form.
Kate Alcott's
romance novel focuses on the survivors and the scandal that followed the sinking, as seen from the perspective of Tess, an aspiring fashion designer. As the story unfolds, her fortunes become entwined with those of real characters from the disaster.
There are Titanic titles available in electronic format as well, such as
The Last Log of the Titanic
and
The Complete Idiot's Guide to the Titanic
.
It's a dreadful but irresistible pun to close by saying I've only touched the tip of the iceberg regarding the wealth of materials about the Titanic that may be found at your library. Check it out!
Amy, Volunteer @ Warrenton